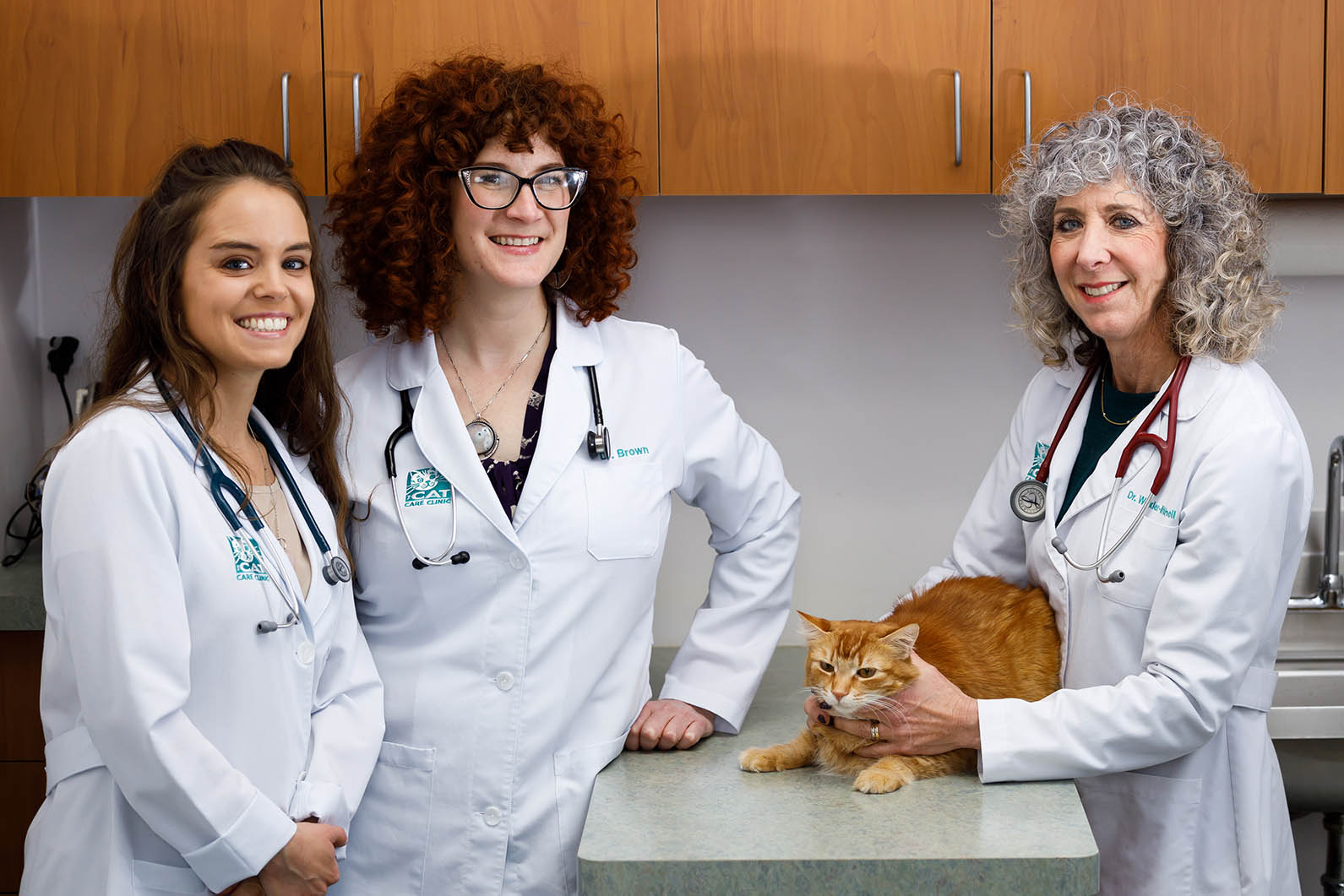 Hospital Policies
Training Veterinarians & Veterinary Technicians
Thank you for taking the time to review our policies. We try not to make too many rules but here are a few outlined for your convenience. They go over our accepted payments, cancellations, arrivals, and department requirements.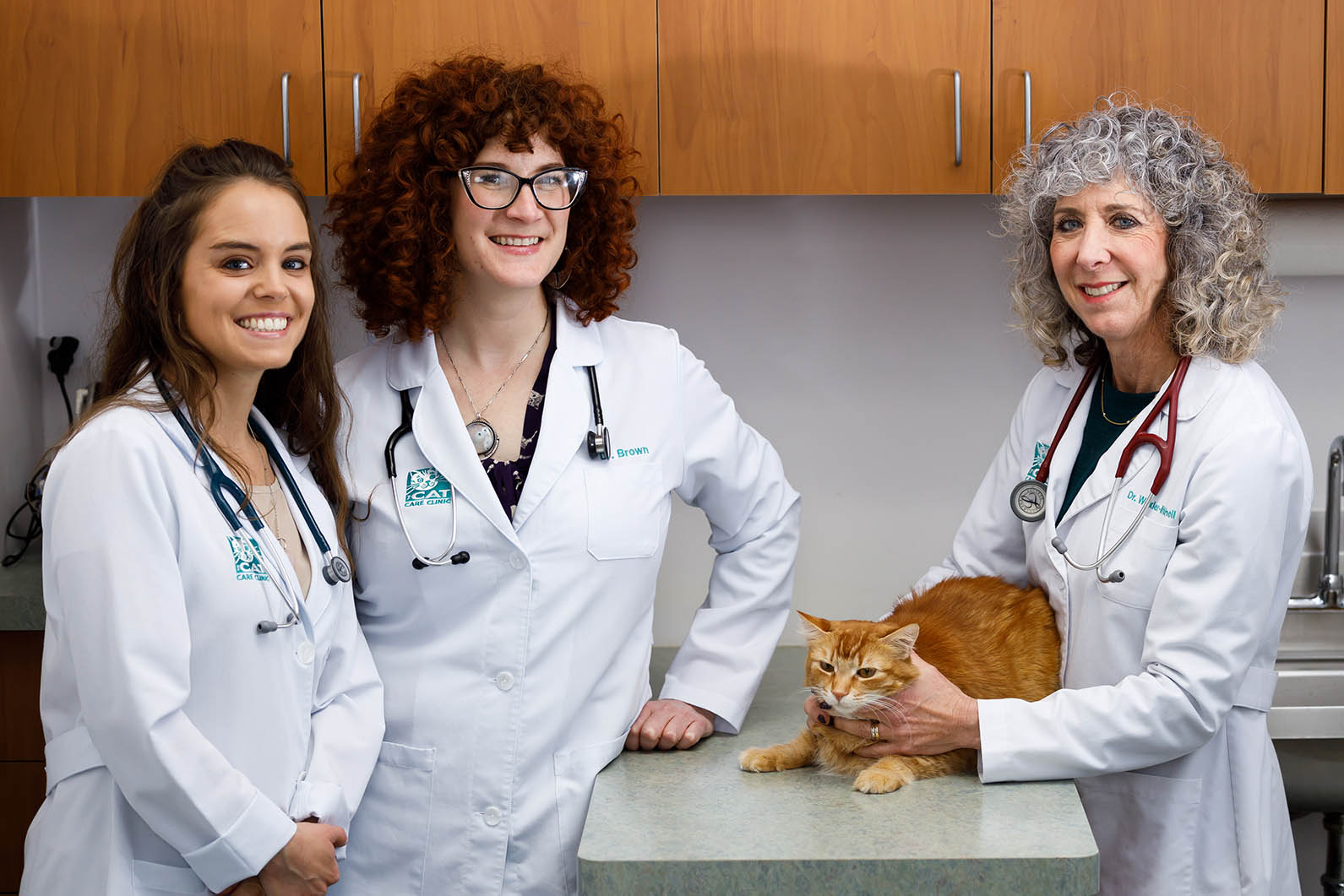 Hospital Policies
Training Veterinarians & Veterinary Technicians
Thank you for taking the time to review our policies. We try not to make too many rules but here are a few outlined for your convenience. They go over our accepted payments, cancellations, arrivals, and department requirements.
Hospital Policies
To ensure a pleasant visit to our hospital, please take note of the following hospital policies, and feel free to call or speak with us in person if you have questions.
Cancellation and No-Show Policy
We understand that situations arise in which you must cancel your appointment. It is therefore required that if you must cancel your appointment, you provide us at least 24 hours notice. A cancellation made with less than a 24 hour notice significantly limits our ability to make the appointment available for another patient in need.
Appointments that are canceled with less than 24 hours notification may be subject to a 50% services scheduled cancellation fee. Clients who do not show up for their appointment without a call to cancel an office appointment or procedure appointment will be considered a NO-SHOW. Clients who No-Show two (2) or more times in a 12-month period, may be dismissed from the practice thus denied any future appointments. Clients will also be subject to a 50% fee for the services that were scheduled for the No-Show appointment.
The Cancellation and No-Show fees are the sole responsibility of the owner and must be paid in full before the patient's next appointment.
We understand that special, unavoidable circumstances may cause you to cancel within 24 hours. Fees in this instance may be waived but only with the approval of management.
Our practice firmly believes that a good relationship is based on understanding and good communication.
Patient Arrival Policy
Although we make every effort to make our patients feel comfortable during visits, they may be a little uneasy about new people, new surroundings, and other cats. To protect you and your cat from escape attempts or accidental clawing, we ask that all cats are placed in cat carriers before you exit your car and enter the waiting room. A leash and harness are also an acceptable form of restraint and protection from escape.
If your cat has a cold or other possible contagious disease, we ask that you keep him or her in a carrier until instructed otherwise by a staff member.
Hospitalization / Boarding / Grooming Policy
For the safety of all animals in our care, we require that the FRCP vaccination is up-to-date for cats staying in our hospital. Cats admitted for boarding or grooming must be current on vaccines and verification must be provided. All new patients boarding or grooming must receive a complete physical examination by one of our doctors at their initial visit and then each subsequent year. We evaluate every cat that stays within our care, even on an outpatient basis, so that we are aware of health and behavior issues and can provide for them appropriately.
Any patients admitted with external parasites such as fleas or ear mites will receive treatment to prevent their spread to other patients in our care and owners will be charged for this treatment.
If your cat is hospitalized for the treatment of illness or injury, we will communicate with you daily about their progress and provide an updated estimate for their care. If you have not been updated on charges, be sure to ask for this information. You are welcome to visit your cat at any time, but please call ahead so we can better accommodate you.
Payment Policy
We require full payment at the time that services are rendered. If your cat is admitted to our hospital, we will provide you with an estimate for his or her care and will require a payment deposit for the low end of the estimate at the time of admission. For your convenience, we accept Visa, MasterCard, American Express, personal checks, and Care Credit (for charges over $250) as forms of payment.
Payment Methods
The Cat Care Clinic strives to practice the best medicine that veterinary science has to offer. To do less would be unfair to our clients and their pets. We will attempt to give you an accurate estimate of our fees so that you can make an informed decision about your cat's health care. Please discuss fees prior to authorizing services; our goal is to work within the realistic financial boundaries of each client.
If you want the kind of care for your cherished cat that you want for yourself or another family member, you need to investigate the quality of care you are being offered. The total scope of care differs from clinic to clinic. The price of service alone is rarely sufficient for deciding where to pursue veterinary care. In order to interpret a fee, you must know exactly what service is being provided.
All fees are due and payable at the time your pet is discharged from The Cat Care Clinic. Deposits are required for all clients who need to drop off their pet for services, surgery, hospitalization, or boarding. We accept cash, checks, and most major credit cards. We also accept CareCredit (purchase must be at least $250).
Does The Cat Care Clinic accept pet insurance?
PageSparx
2020-03-17T18:45:07+00:00
Yes, we do! However, the client is responsible for all upfront costs. The insurance company will reimburse you for any services that are covered in your pet's individual plan.